Abby joined us in October 2022 and is responsible for leading the service in the delivery of our vision and strategy.
The theme for this year's International Women's Day is #EmbraceEquity. To mark the occasion, Abby Thomas, our Chief Executive and Chief Ombudsman, reflects on what equity means for our staff and customers.
'Equity' is about more than 'equality'. It's about creating an inclusive and fair world where everyone has the chance to flourish. That means a lot to me – not just as a woman but as the head of an organisation which serves consumers throughout the UK.
The Financial Ombudsman Service is here for everyone. Fairness is at the heart of everything we do and how we operate. My key priority is to help our customers – those who are relying on us to resolve disputes. To do that, we need to reflect the communities we serve.
Diversity, inclusion and wellbeing
Since 2016, we've been monitoring our data so that we can pro-actively create a more equitable workforce – a community where everyone can be themselves, to contribute and succeed. We've set ourselves some ambitious targets and commitments along the way, including signing up to the Women in Finance Charter.
As you can see from our most recent Diversity, Inclusion and Wellbeing report, we're making good progress. For example, in 2022, we:
But it's not just about leadership.
We want everyone to feel they can be themselves. And, whether they're working for us or asking for help to resolve a dispute, we will always treat everyone fairly.
Building on our achievements
We're already reaping the rewards of being a diverse workforce, but there's always room for progress so we're currently formulating a strategy to take us to 2026.
To focus our efforts efficiently, we consistently monitor our data.
One priority is to further reduce our ethnicity pay gap and to increase representation of ethnic minority colleagues in more senior roles – currently 16%. Consulting colleagues through focus groups and race discussions has shown us where to target interventions.
By getting a better understanding of our talent pipeline, we'll also be better placed to retain our diverse talent and improve promotion rates.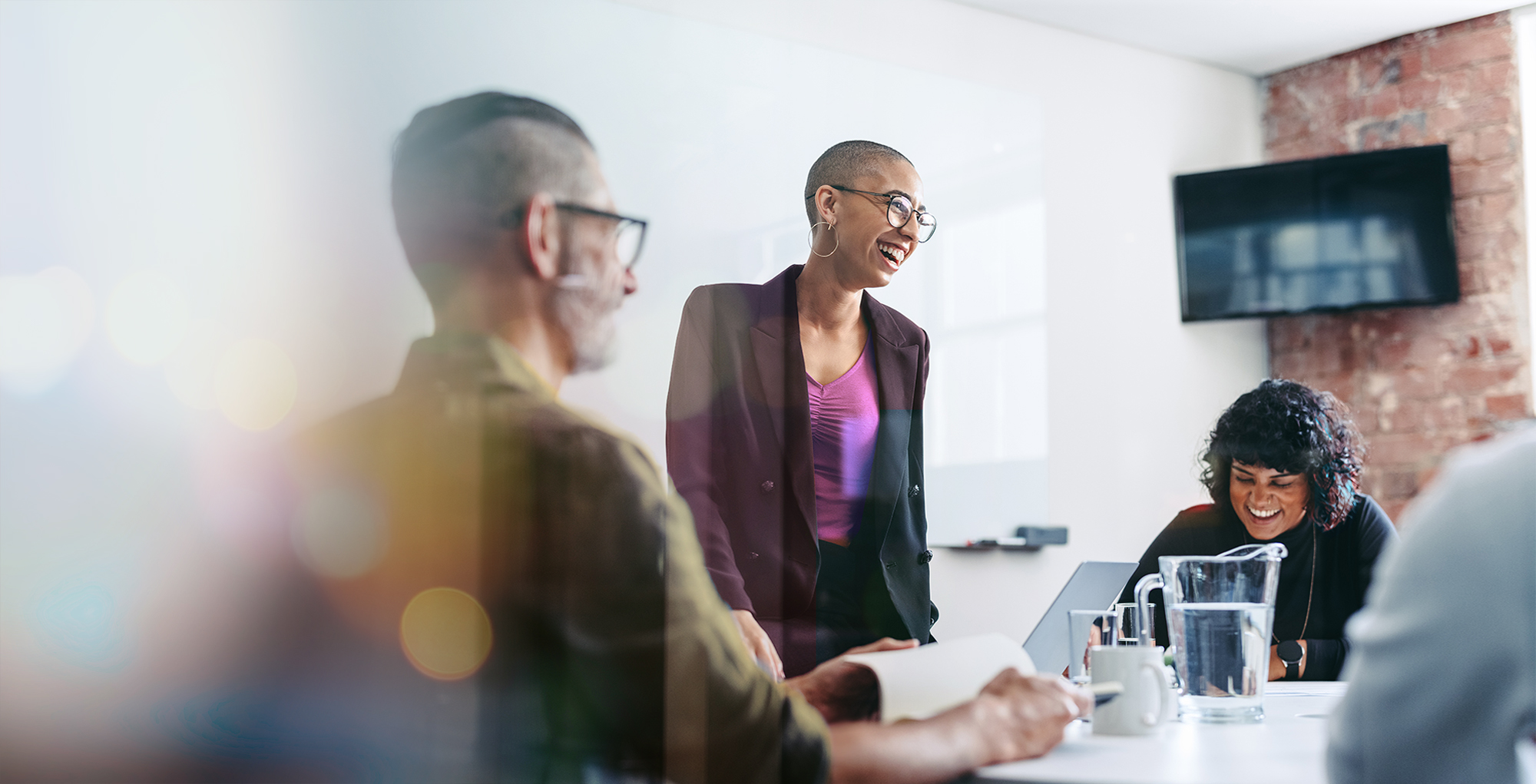 Our people
Since joining the Financial Ombudsman Service last October, I've really enjoyed attending events and activities hosted by our Employee Networks. These employee-led groups raise awareness in critical areas like ethnicity, disability, gender, religious faith and mental wellbeing.
I've appreciated the opportunity to get involved in their work – either by sharing my experience as a female leader or attending events to learn from others' experience.
And I've witnessed how many of our colleagues share my determination to make the Financial Ombudsman an even better place to work. Together, we're working to create a culture that promotes equity and embraces our differences, where everyone can be their authentic self, including the customers we serve.