Our strategic priorities to 2025.
Our vision
An efficient world class ombudsman service, resolving financial disputes on an impartial, fair and reasonable basis. We are quick, informal and accessible to all. We enhance consumer confidence and improve financial services by sharing our insight.
Our strategic direction
Our role
We are here to give fair, reasonable and impartial answers to financial complaints that we can investigate, and we do so quickly and with minimum formality.
Our people
We invest in and develop our people, who are key to our success.
Our impact
We influence the financial service ecosystem in which we operate. We share our insight as early as possible to prevent detriment and complaints arising.
Our customers
We communicate openly with our customers throughout the journey of the complaint, and we are clear when we can or cannot help.
Our resources
We use our resources efficiently and deliver value for money. We leverage technology to improve how we operate and improve our customers' journey.
Our approach
We are proactive and assertive in our approach to case management and in our engagement with stakeholders.
Our resilience
We respond quickly to fluctuating demands, and to an evolving financial services market. We are financially resilient.
What success looks like
Our strategic pillars and success measures are agreed to ensure we have the direction for our service to be effective and efficient as we approach 2025 and beyond.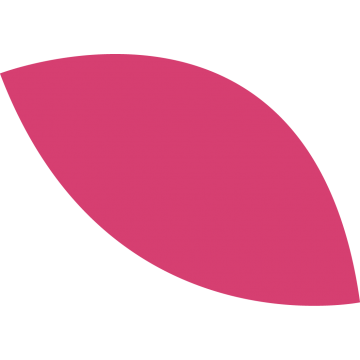 Enhancing our service
Strategic outcomes
We provide a timely, efficient and effective service to our customers
We communicate with our customers and other stakeholders openly and in the most effective way
We act on feedback and continuously improve customer experience
Strategic measures
Deliver on the budgeted cost per case of £1,160 which includes a casework efficiency target of £6.2m
Median time from conversion to resolution is no more than 4.2 months by the end of 2022-23
No open cases older than 18 months by the end of 2022-23
Quality score target of 85% for investigations
No more than 0.65% of closures result in an upheld service complaint
Consumer confidence for non-upheld cases is 45%
Consumer confidence for upheld cases is 90%
Business confidence is 80%
Preventing complaints and unfairness arising
Strategic outcomes
We share insight with businesses to improve financial services and prevent unfairness to consumers
We share insight with the wider financial services ecosystem to enable effective resolution of issues
We share insight with professional representatives so they understand our expectations of how they use our service
Our insights empower consumers to know when to complain
Strategic measures
75% of businesses find our overall insight and resources helpful
Prompted awareness of our service is 80%
Building an organisation with the capabilities it needs for the future
Strategic outcomes
We respond effectively to fluctuating demands and to changes in the financial services sector
We attract, develop and retain people with the right skills, capabilities, and experiences
We leverage data and technology to improve our service and drive value for money
Strategic measures
20% of our senior managers identify as being from black, Asian or other minority ethnic backgrounds
50% of our senior managers identify as female
Our staff engagement score is at 70% or above
Overall lost sickness time rate is no more than 3%
Reduction in gender and ethnicity pay gap of 20%
Overall voluntary staff attrition is no more than 15%
No service interruptions for consumer contact platforms (excluding planned maintenance)
Our 5 year plan results in a 45% reduction in our carbon footprint in line with the benchmark assessment carried out by the Carbon Trust in 2017